Business Checkmate provide bespoke, inclusive and forward-thinking training, coaching and business growth solutions for their clients.
Business Checkmate have a strong portfolio of motivating organisation-wide cultural change, enabling people development, demonstrating leadership know-how and informing can-do communication with individuals, teams, companies and influential leaders. We worked with Rachel to redesign their current website and deliver a modern website bursting with personality.

The Brief
Rachel come to us with a goal to try and improve online presence. She wanted prospective clients to be able to get a unique and memorable feel from first brand interaction.
We worked hard to deliver a site that went beyond standard columns, content and imagery. We worked on a creative solution to blend very subtle animation with illustration to deliver a personality that wasn't distracting, but enhanced the quality and memorability of the site.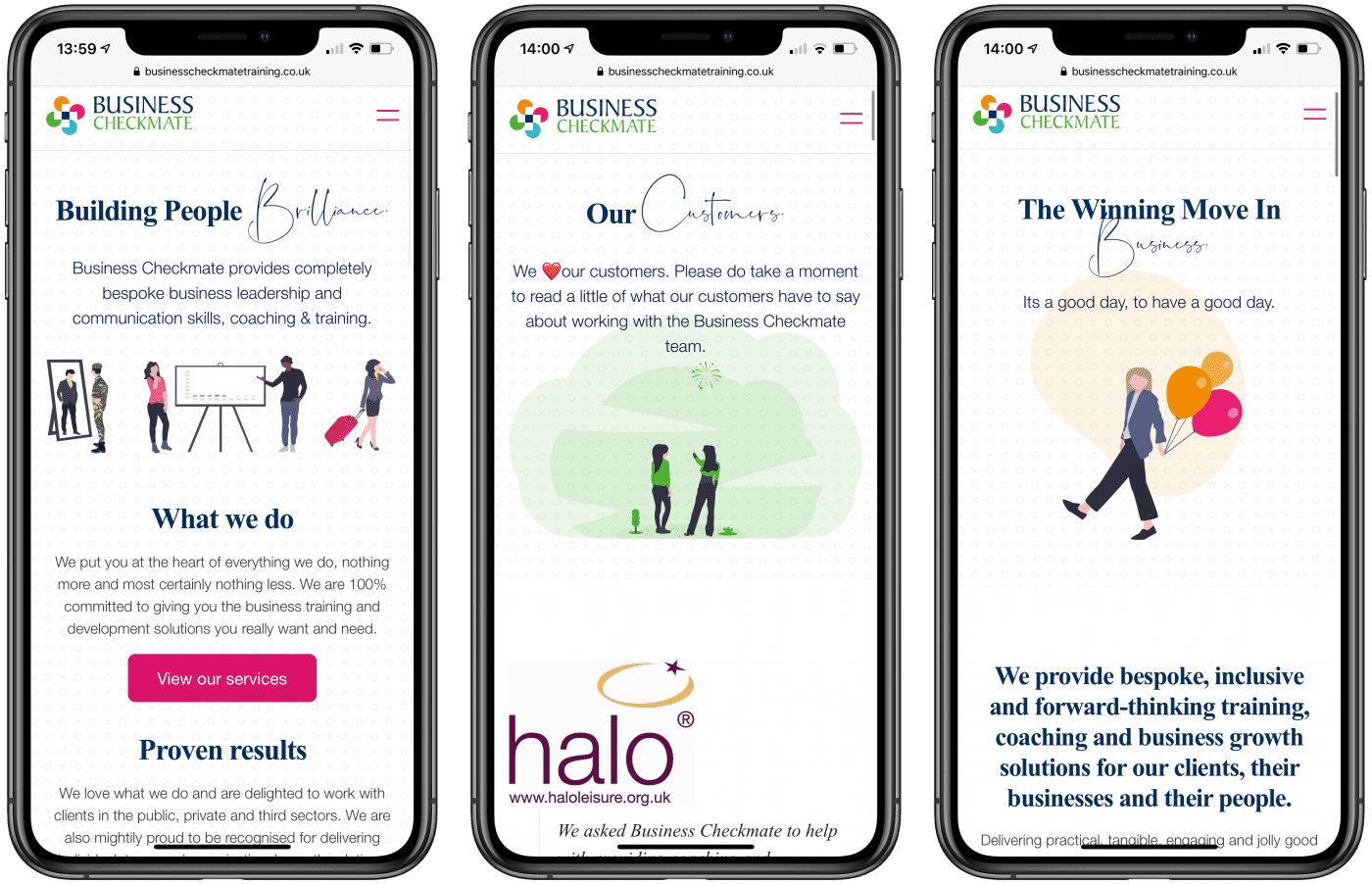 The Outcome
We created a website that just delivered on all fronts. Combining a typographic flair with a blend of beautiful illustration, the site feels complete and assured.
It was also very important that we migrate the existing site to reduce friction between old and new. We worked on making sure there was minimal SEO impact and that the foundations were laid for SEO campaigns in the future.