Pontrilas Merchants have over 50 years of experience in the timber trade.
A family business that started in the small village of Pontrilas in 1947, Pontrilas Merchants has a wealth of experience in manufacturing and the timber trade. Pontrilas Merchants required a website redesign in order to bring their store experience online.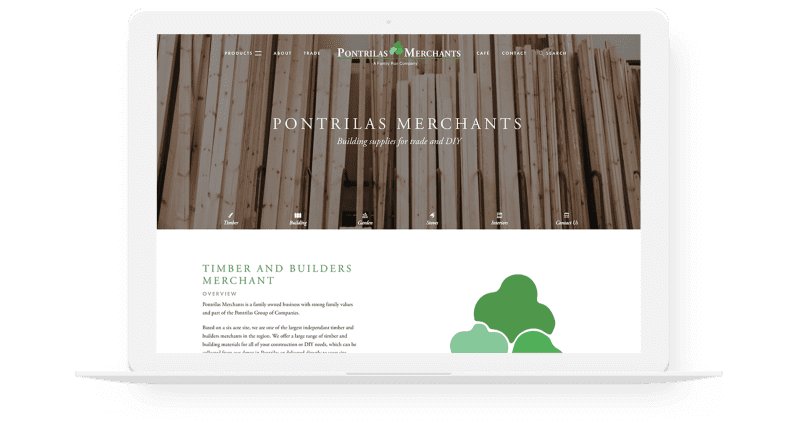 The Brief
The main goal was to make sure products were easy to find, well organised and browsing of products would be effortless. They also wanted to make sure their stock could be updated and managed efficiently. This meant that numerous staff members could login to the content management system and update product where necessary.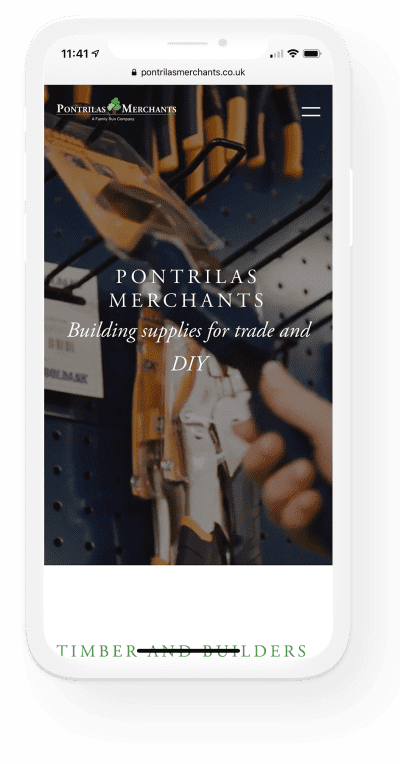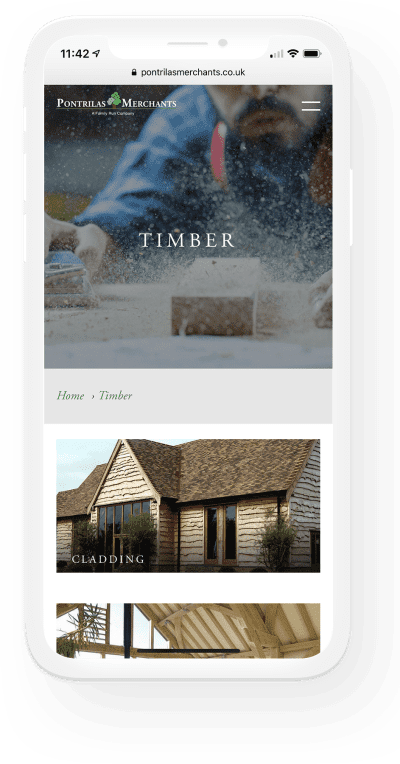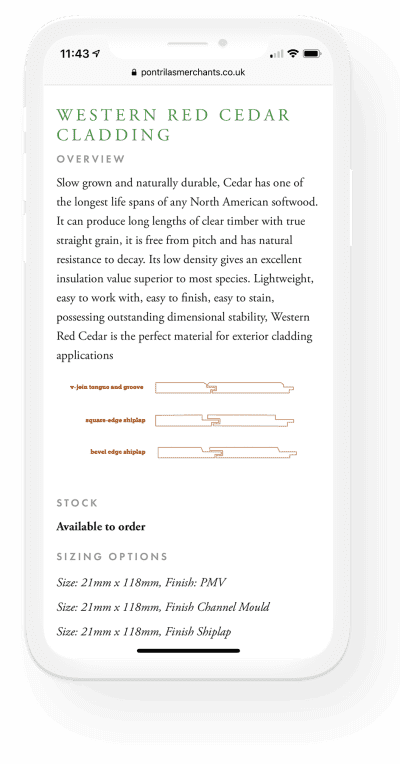 The Outcome
Using Perch CMS, we built a tailored management system that allows for easy stock management, whilst giving Pontrilas room to grow should they want to take payments online. We designed a website that went through several phases of research and development, which resulted in the end product being easy-to-use, clear and consistent. This ultimately allows for easy categorisation of products and a familiar, simple shopping experience for the user.