Shooting Reels are an end-to-end video production company offering a wide-range of video and photography services.
Shooting Reels are a video production company based in Herefordshire. They combine the talent and expertise of their team to create cinematic and brand defining video content.

The Brief
Shooting Reels wanted to completely reimagine their website with a brand new experience to focus on their content. There was a strong focus on making the site interactive, immersive but making sure the site still maintained performance and ease of use.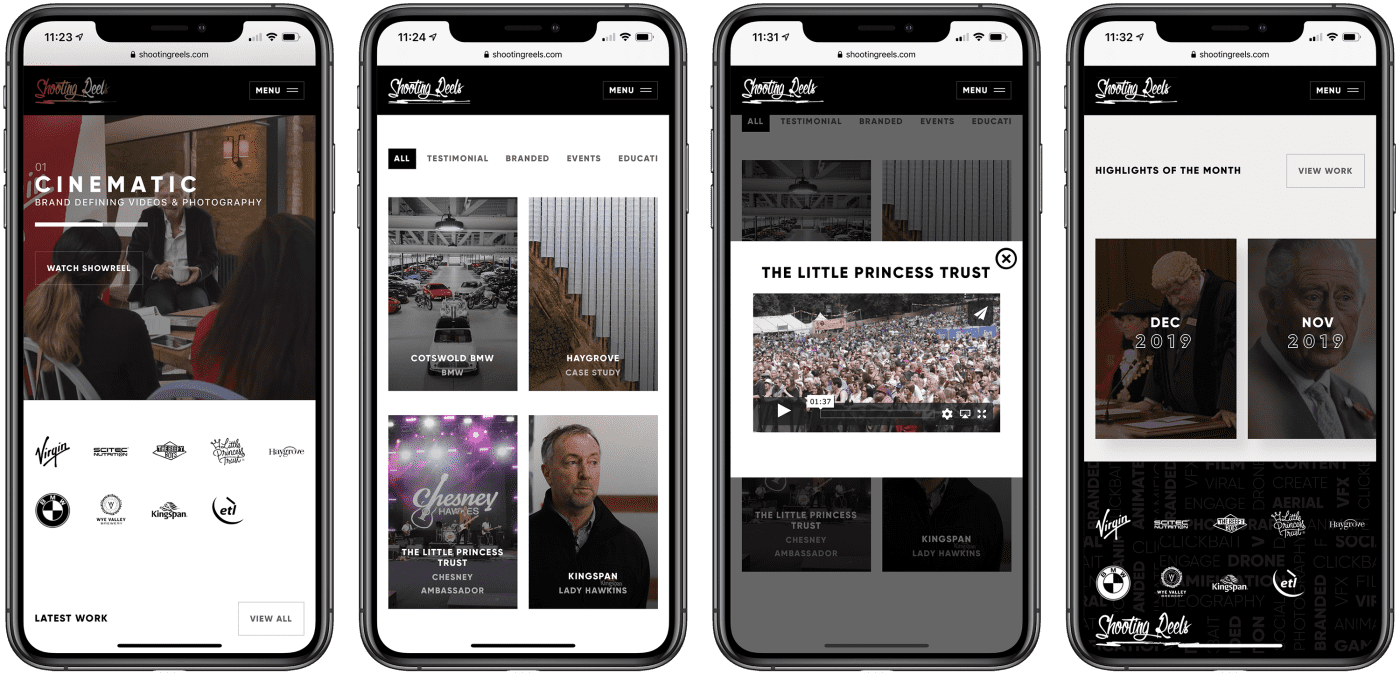 The Outcome
We created a site that's focused on amazing content, intuitive interaction with an eye on performance. The site is easy to navigate, quick to load, packed with interaction and in it's short time since launch, improved conversions.